Beloved,
We thank you for all your prayers and support. Please continue to pray for New Elevation Ministries.
Last Month, May 2015, we had one of the best village open air meetings near Andra. Many people came and received the gospel with an open heart in one of the remote villages of Andra.
Pr Stephen Joshua along with his team came to the village in the bus. The pastor at the village had done a great work, in reaching to the lost in one of the most arable lands of Andra.
W
e were greeted and loved by the people in this village. The village has water all through the year and most of them are farmers with goats and sheep. There are no modern facilities, however, the pastor had done great work in teaching the words of Jesus. We hope to visit them again next year. It takes two hours by car, to reach this village from Chennai.
The Spirit of God moved and everyone was touched by the Power of God. We believe, bondages were broken and the people were set free. We thank God for all the pastors and volunteers who worked hard for this meeting. Thanks to our partners, friends, and the Dallas Tamil Church members for supporting this missional work!
Date Held: May 25, 2015
Who knows, we have come into the kingdom for such a time as this! (Esther 4:14b)
How beautiful on the mountains are the feet of those who bring good news, who proclaim peace, who bring good tidings, who proclaim salvation, who say to Zion, "Your God reigns!" (Is 52:7)
Thanking You.
In Christ,
Pr. John Henry & Christina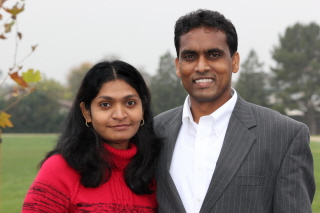 www.dallastamilchurch.org
www.newelevation.org
408.660.7782